To read about our doctors, including Dr. Fitzsimons and Dr. Hagan, Please visit Meet Our Doctors.
All our professionals at Fitzsimons & Hagan Dentistry maintain the highest levels of accreditation and pursue ongoing education to stay abreast of the latest trends in dentistry.


Kristen Podolak
Kristen is a Registered Dental Hygienist. She joined our team just after graduating from S.U.N.Y. Farmingdale with a degree in Dental Hygiene in May 2013. She is known for her enthusiasm for oral health and kind and gentle manner. Kristen was born and raised in Maspeth. She loves forming relationships with our patients. In her spare time, Kristen enjoys working out and spending time with her family and friends. Her favorite color is blue, and her favorite food is Italian!
Denise Quigley
Denise is our Treatment Coordinator and Team Leader. Our very own Derry girl from Ireland! She is a detail-oriented individual focused on patient satisfaction, staff empowerment, and practice image. Ensuring patient treatment is fulfilled is one of Denise's many aims so that the dental health of our patients is maintained or improved. Denise has a background in finance, learning development and dentistry software. Like many, she can't start the day without a coffee, loves traveling, and trying out new experiences. So let her know if you have any to recommend!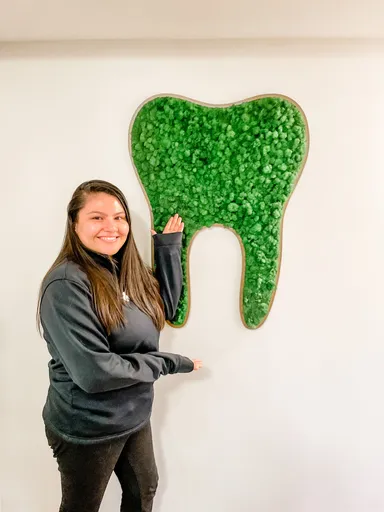 Itzel Martinez Gomez
Itzel is our Dental Patient Coordinator. With a passion for customer service and having received a hospitality certificate from New York City College of Technology in 2018, she brings and enthusiasm to learn and a dedicate to creating a warming experience for our patients. Itzel enjoys binge watching series, cooking, and reading crime novels.